How to properly install a swing stand?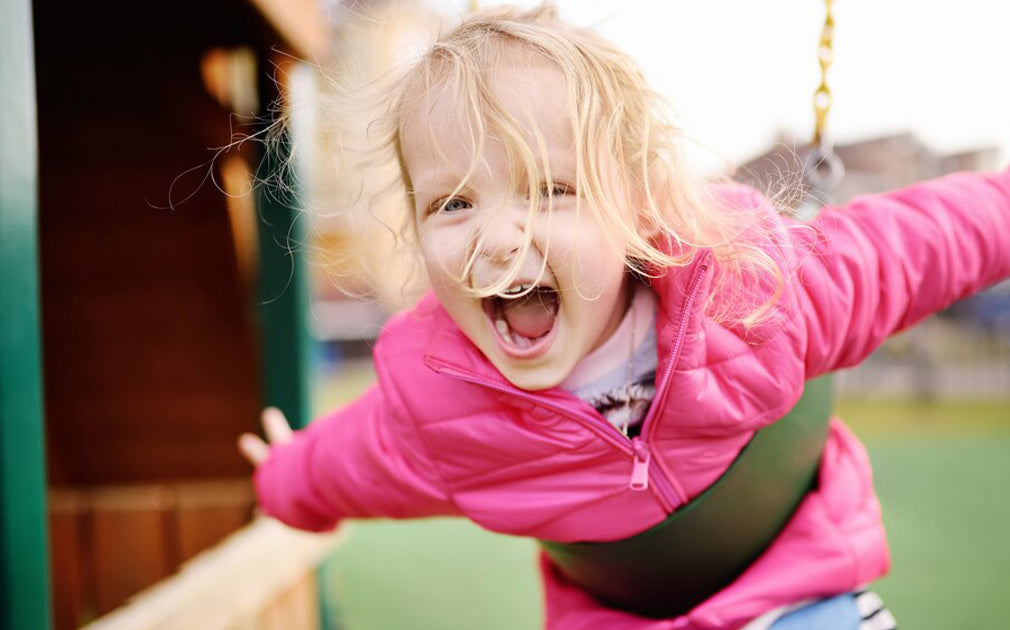 Who doesn't know that feeling of floating a bit through the air: Most of us experienced it in our childhood when we were pushed by our parents or grandparents while sitting on the swing. And then: And then: Feet in the air and a big one "yeah". Swinging is a pastime that has lasted for decades. Parents and large parts are happy to pass this joy on to their children and grandchildren, and have been for generations. Not only on playgrounds, but also on your own property, in your own garden. However: it has to be stable, the swing, otherwise the cheerful shouting turns into wailing. We'll show you how to properly set up your swing.


Think about safety
The legal provisions
This is how you proceed when setting up
Safety is paramount
When setting up your swing, safety must be a priority. To do this, it is necessary to anchor the swing to the ground. It is also important that you set up your swing on level ground, because the swing needs a firm footing, as horizontal as possible, to avoid tipping in one direction or the other. To secure the swing properly, there are a few methods that have all proven effective: digging the frame into the support post, attaching the frame with ground anchors or ground sockets, embedding the frame in concrete using ground anchors and ground sockets, and a combination of all of the above - this is of course the safest.
This is how it looks legally
If it is not explicitly forbidden in the rental agreement, the erection of a swing is generally permitted - at least if the scaffolding is attached without structural intervention. If you decide to use the embedment method, it is definitely advisable to inform or ask the landlord about it.
This is how it works – and you need this tool
First assemble the swing frame and set it up in the place you have planned for it. Mark the places where you want to dig the holes that you need for attaching the ground anchors or for concreting. There is a specially produced marking spray for marking, but flour is also suitable. Then dig the holes. The tools you need are a spade for digging, a wheelbarrow and a bucket, plus a hammer, spirit level, a cordless screwdriver and a tape measure. If you decide to cast in concrete, additional buckets to concrete the pillars in. And then, of course, concrete too – as ready-mixed concrete, mixed concrete or as a sand-cement mixture from the mixing machine.
Fixing the frame with ground anchors or ground sockets
With this method, you are initially spoiled for choice, because there are many different post bases. Ground anchors or screw anchors, for example, are easy to use, you don't have to concrete or dig a hole - if you wish, you can of course also concrete, but the screw anchor is not really intended for that. If, on the other hand, you mount a flat anchor or ground anchor, you have to drill holes in the metal frame. There are also so-called U and L post supports as further or additional options.
Setting the scaffolding in concrete using ground anchors and ground sleeves
This type of anchoring is considered ideal for wooden swings: Hot-dip galvanized flat iron is concreted in here. This can be done directly in the garden or, better yet, in a bucket in which you concrete the brackets and then bury it in the garden. The advantage of the bucket method is that the base can still be oriented in different directions. When you concrete, remember that you are creating facts – once concrete, always concrete!
Concrete in the support post
Another option is to embed the support posts of a swing in concrete - this is a popular and common practice, especially with metal frames. Important to know in this context: metal swings are not as resilient as wooden swings, many only carry a weight of up to 30, others up to 50 kilograms. Therefore, you should not let children over the age of ten use these swings.
Finalize
Once the concreting is done, the swing can be set up according to the instructions. If you don't want to use a ready-made kit, you can also put together a swing from individual parts. The only important thing is to build on stable posts and screw systems. If you are unsure, you should ask the staff at the hardware store. The screws and hooks should be tightened firmly. Before your own offspring gets started on the swing, you should do your own stress test. If the swing can take your weight, the kids will too. Occasionally you should take a look at the screws and check that the wood hasn't rotted.