Gifts for Kids Ages 3 and Up: Wonderful toys for toddlers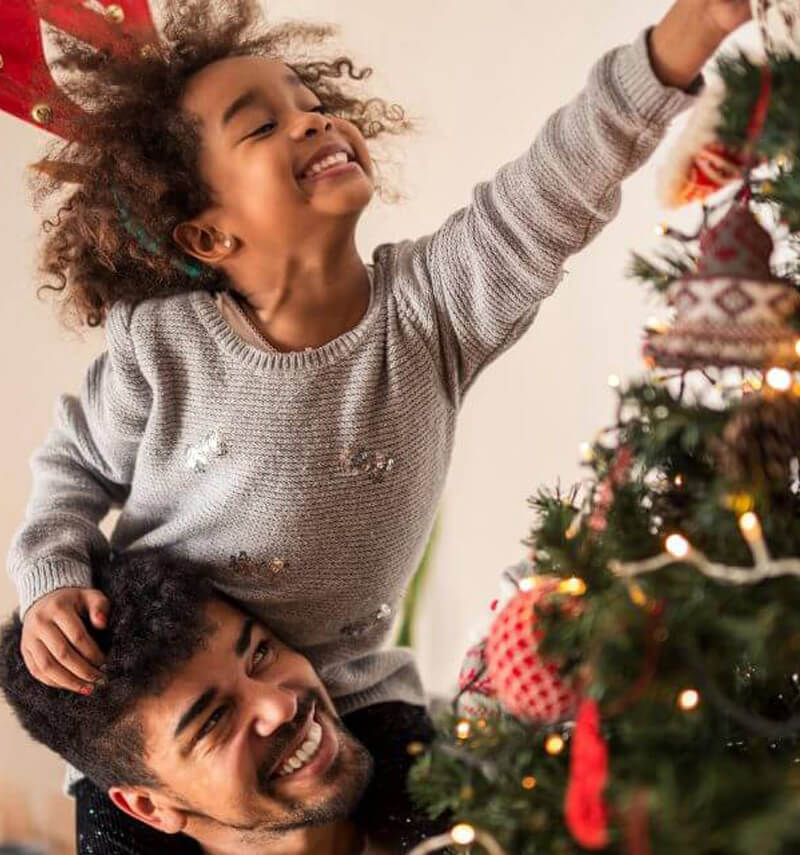 It is not that easy to find the right toy for toddlers with the huge selection. After all, it's easy to lose track of things between dolls, books, painting things and the like. And because the little ones are always on the move, it should be something they enjoy doing. For this reason, we have collected many great gifts for children from the age of 3 that they will enjoy for many years - and with which you are guaranteed to make the little ones' eyes shine!

Three-year-olds are little bundles of energy (and emotions) that always seem to be on the move and soak up information like a sponge. And there is a reason for that: child development is fastest in the first few years. This also means that what was the most interesting toy yesterday may no longer encourage the little ones' curiosity today. And their personal interests are constantly changing with the newly learned skills. Here you will find the most beautiful gifts for toddlers, whether you are looking for a little something or a special surprise.
Gifts for children aged 3+: Developmental toys are ideal
The best gifts for three-year-olds don't always have to be the most expensive or the most sophisticated. These are often toys that:
imitate reality
stimulate the imagination
release their motor cells
let the little ones try their skills
Play kitchens, Lego, Swing set and Ninja Slackline are at the top of the list here. Great little things are pens and coloring books, wind-up cars and of course: books!
Don't forget: children under the age of four can easily choke or even choke on all the small parts that would fit inside a toilet roll. You should therefore not play with the toys unsupervised.
#1 Swing Sets with Slide for kids
Was your kid the one you found climbing out of the crib or up a bookshelf? Get her a playset designed to maximize all those climbing skills. Made from powder-coated galvanized steel, this sturdy set is designed to be freestanding. Not only does it meet all the safety requirements, but it also meets all the fun requirements with 1 blow molded slide,1 saucer swing,1 belt swing,1 basketball hoop.Also includes 4 strong spiral stakes for stability.
#2 Ninja Warrior Obstacle Course for Kids
Portable and easy to set up, this obstacle course kit is a great beginner set for helping kids develop upper body strength and swinging skills. The slackline has a Colorful Climbing Net, Ladder, Swing Seat, Ninja Wheel, 2 Gym Rings, 2 Monkey Bars, 2 Rope Knots, 4 Tree Protectors, 15 Triangle Clips, 11 Carabiners, 4 Triangle Carabiners, Storage Bag — all of which can be rearranged in whatever order you want.
#3 play kitchens for kids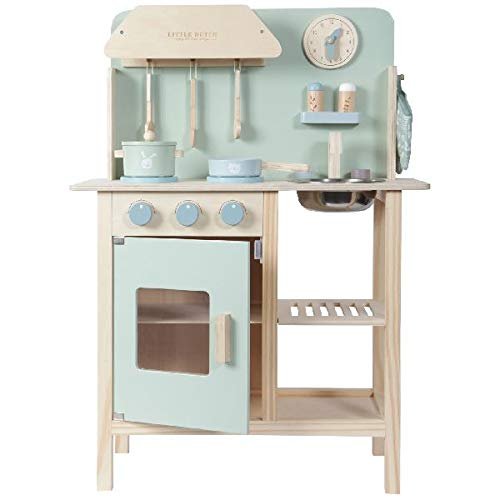 Play kitchens are a great investment, because in addition to training motor skills (preparing food, emptying and arranging cupboards, putting on oven gloves, ...) they give the little ones the opportunity to imitate the big ones. Toddlers have a strong urge to understand the (adult) world and daily routines in detail and to help with household chores. Play kitchens help them learn new skills.


#4 balance bikes from 3 years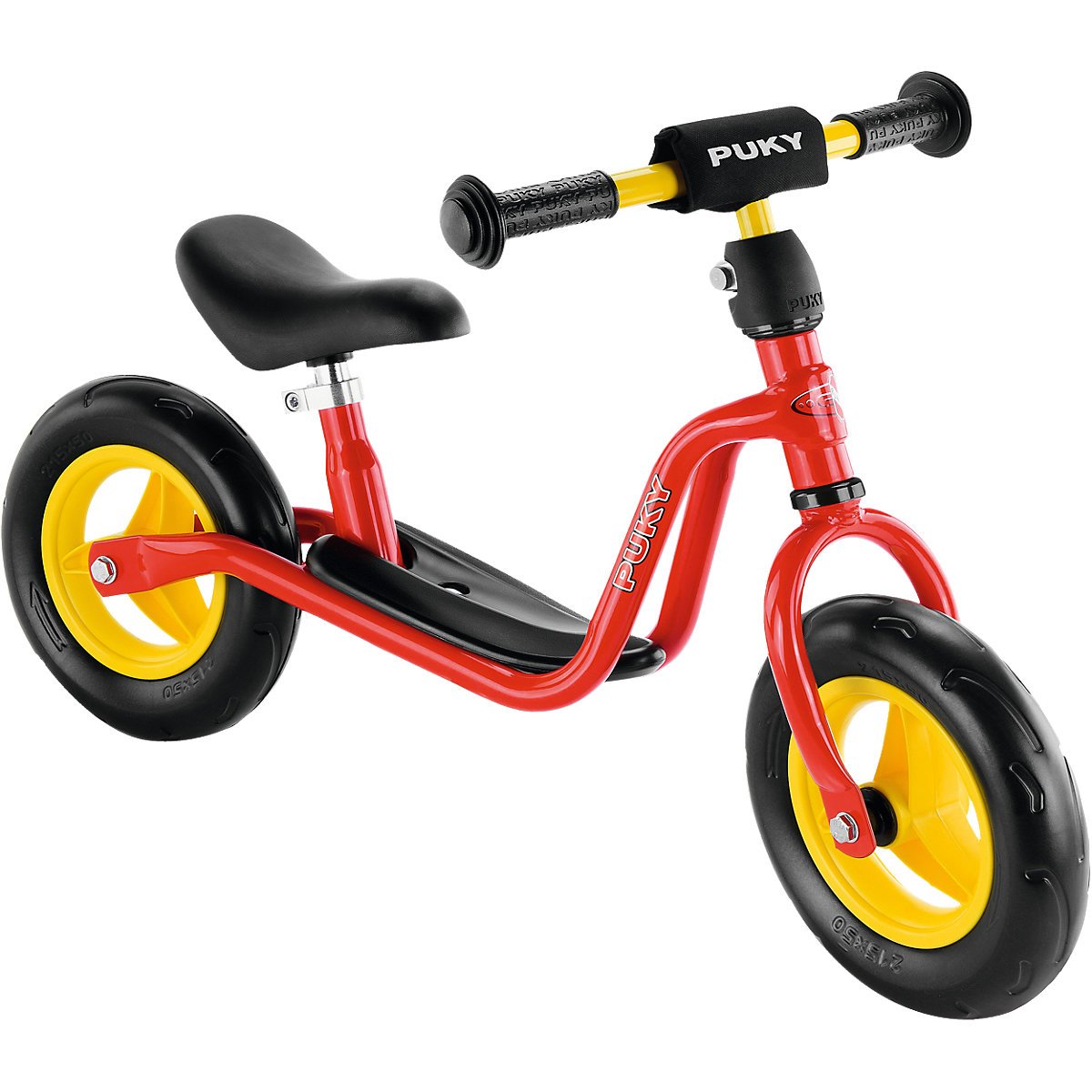 Running bikes are a great way to train coordination. At the same time, the little ones can cover longer distances and really work out. There are many great providers, but we swear by Puky's robust bikes. The 360° swivel handlebars are also great, because the little ones can put their bikes back into position themselves after a fall. Alternatively, wooden wheels are sustainable and often a bit cheaper. And slides are also great for three-year-olds, who often like to use them in the apartment (it's best to check with the parents beforehand whether they agree).
#5 building blocks and Lego from 3 years


Classic Lego bricks are a bit small for three-year-olds, but Lego Duplo is ideal for them! They can be creative with the plastic building blocks and build their first buildings, animals, landscapes and so much more! The battery-powered Lego Duplo train is also popular. And if you don't want to give Lego as a gift, Mega-Bloks or classic wooden building blocks are definitely the right choice.
#6 Toddler Learning Tower


Montessori-inspired learning towers for the kitchen, on which your toddler can stand safely and watch or help you cook, are also becoming increasingly popular. If you are not buying the tower for your own child, it is best to speak to the parents beforehand if they would like to use one as well. After all, it also takes up space and not everyone would like the little one to be able to reach the worktop! However, small children love the autonomy and the opportunity to be very close to the action while preparing food. For all fans of learning towers, these are great:
By the way, we compared five learning towers with each other. And if you are still looking for Montessori toys for babies and toddlers, this list could be the right one for you.
Gifts for toddlers: More great ideas
Nothing here? We have lots of other ideas for you on how you can give your children, grandchildren, godchildren, nephews and nieces unforgettable joy:
Workbenches or small tool cases for screwing and hammering, like this one from Small Foot Company ($40, Amazon)
A teddy bear! We love Steiff teddy bears, e.g. B. the Charly dangling teddy ($48, Amazon)
Non-toxic putty, like My Favorite Putty from Feuchtmann ($8, Amazon)
Puzzle sets, like My First Puzzles by Ravensburger ($10, Amazon)
Railway, like this one from Little Dutch ($31, Amazon)
Balloons and soap bubbles ALWAYS work
Moments and memories: What small children like best is the attention and "quality time" of the big ones. Grab them for a visit to the zoo together, a puppet show, an afternoon on the playground, try building a snowman or baking cookies
The nice thing about giving gifts for babies and toddlers is that they are generally happy about everything, because even the smallest gift gives them the opportunity to try things out and discover new things. Precisely because we all like to get stressed, e.g. when preparing for Christmas or birthdays, this thought is a great mantra that has saved us from a lot of frustration.