Games and toys for ages 4 to 7 years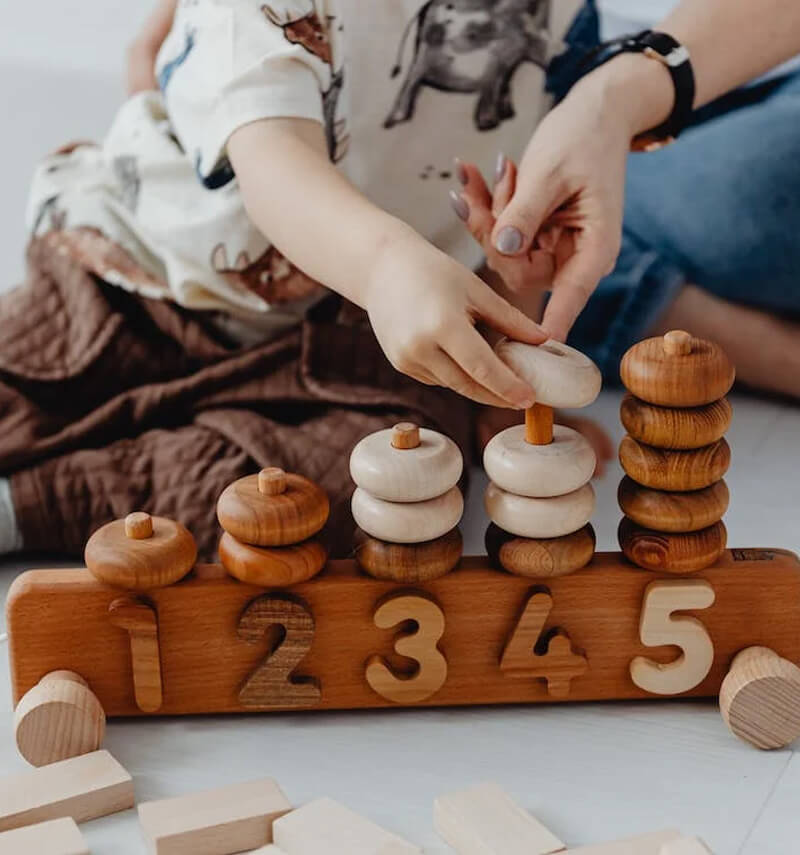 What children like to play depends, among other things, on their age and stage of development. But every child also has their own personal interests and preferences.

Your child will probably accept some of the following game ideas with great joy, while others are ignored. What your child can already do and what it is interested in at the moment naturally depends on how old it is and what skills it has already developed. And some children are more interested in quieter activities, while others prefer to ride a balance bike or scooter and can hardly wait until they finally learn to ride a bike. Make suggestions from time to time, offer suggestions, but let your child decide for himself what and with what he wants to play. Children usually know this best themselves.

The following list of games is therefore not something that your child has to "work through", but simply wants to offer some suggestions.


Your child can use it to play alone or with peers
Simple memory, picture lotto.

Snap building systems in all variations, but prefer more parts from one game than fewer from different games.

ball track.

Jigsaw Puzzles – as your child gets older, offer them jigsaw puzzles with progressively larger and smaller pieces, but don't overwhelm them or they will lose interest in puzzles.

Material for laying, sticking, nailing.

Cars, excavators, crane, wooden train.

Railway system with or without drive.

Plasticine, kneaded rubber, clay, sand.

finger paints; for the larger watercolors with a thick brush; wax crayons.

blackboard and chalk.

Lots of paper, which can also be printed on one side.

Dolls with dressing and undressing clothes and other accessories (doll bed, carriage, carrying case), hand puppets, finger puppets.

Puppet theater and Punch and Judy.

"Disguise box" with old hats, veils, dresses, shoes, curtains, caps...

Role-playing props: old phone, pots, dishes, "office supplies"...

Picture books with texts.

Selected cassettes or CDs for children, with music and stories.

Tricycle, balance bike, scooter, children's bike.

slide, climbing frame.

Autumn leaves, chestnuts, pine cones, twigs, shells and many other things you can find.
Tip: Set up a painting and crafting corner for your child where they can find everything they need for painting and crafting: for example different pens, children's scissors, glue, adhesive film, modeling clay, string, paper and cardboard (if possible also corrugated cardboard or similar), magazines and catalogs to cut out, scraps of wood, clean yoghurt pots, empty cardboard tubes, scraps of fabric and wool, etc.

Your child likes to do this with you or other adults
Paint each other's faces with children's make-up paints, look in the mirror, make faces.

Play with hand puppets and speak in a disguised voice.

Make figures, knead, cut out.

Crafting with natural materials such as chestnuts.

Paint on all sorts of smooth surfaces with transparent window paints, for example windows, bottles, tiles or glasses. Make sure you use TÜV and safety-tested painting utensils.

Clapping games: "Bake, bake cakes..." You clapping your own and your child's hands according to the rules you've invented yourself.

Simple control or parlor games. Simple games such as memory or dominoes are suitable as first board games; Over time, more difficult games such as "Men ärgere dich nicht" or "Schwarzer Peter" will be added. If everyone wins and loses sometimes, the child can certainly learn more easily to lose sometimes and to put up with defeat. In addition to the "classics" games, there are many nice board games for children, which can often be bought used and cheaply.

Role-playing games of all kinds: shopping, tram, visit to the doctor, kindergarten ... - everything that the child has experienced himself.

Singing together: dancing to music, inventing rhymes yourself.

Cooking and baking together: for example, baking cookies or a cake, making jam or ice cream yourself.

Excursions: playground, swimming pool, zoo, children's and puppet theater.
By the way: If everyone wins and loses in games like "Man don't fret", your child will certainly learn more easily to lose and to put up with a defeat.
Games between siblings
Role-playing games in which the younger one takes on an easier role, such as: the baby, patient, passenger, spectator.

Games in which the younger child imitates the older child, such as: imitating the gait of animals, stalking oneself as an Indian, imitating animal and other sounds, drumming, making music, singing, dancing, etc.

Any creative or imaginative play where there is no right or wrong.
Note: In games that require skill, concentration, perseverance, or following rules, the younger child will always be inferior and the older child will feel disturbed.
movement games
Forest Rally: A walk in the forest becomes even more interesting when the family goes on a "forest rally". Small tasks have to be fulfilled: balancing forwards and backwards on tree trunks lying around, jumping over roots, throwing pine cones onto a tree trunk or into a circled area and so on. The imagination knows no limits!

Tree change you: This game also brings variety to the forest walk. Each player looks for a tree. At a certain signal such as shouting, clapping or raising a hand, everyone has to run and reach the tree of a fellow player. Whoever arrives last sits out the next round and is the referee. Incidentally, this game also works in the garden or in a larger room (then newspapers, hula hoops or towels replace the trees).

Tightrope walking: Lay a rope on the floor in the apartment and compete in balancing.

Jungle ABC: Each player draws a piece of paper with a letter and thinks of an animal for this letter. One after the other, each and every one of them may represent "his" or "her" animal and imitate the movements of the animal, everyone else imitates it. For example, everyone hops through the room like a locust or crawls like a crocodile on their elbows and with their legs stretched out across the floor.

Classic jumping and hopping games: rubber twist, Hinkel box or "teddy bear, teddy bear" (jumping rope)

Hare and hunter: The hunter has a ball in his or her hand, the other players are the hares and run away. The hunter tries to catch rabbits with the ball. The rabbits that are hit must be eliminated