Climbing frames for children - guide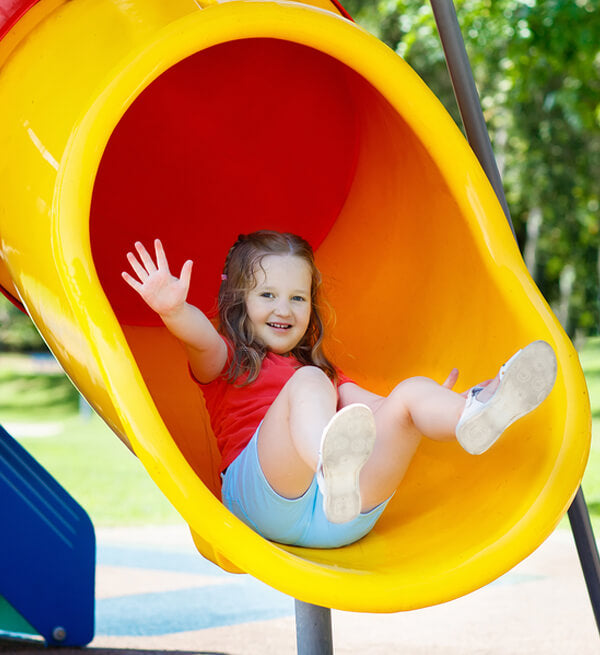 Climbing frames inspire people of all ages. Even the strictest adult becomes a real child when climbing. And even the little ones have fun with it!

But what should you look out for if you want to offer your child a safe and fun experience?

We have created a guide with the most important criteria for you in this large offer. There is surely something for you too!
Kids Climbing Frame Checklist
security
The use of a climbing frame should not take place before 3 years.
Up to an approximate age of 7 to 8 years should not be played unsupervised on the climbing frame. This depends, among other things, on the individual level of development.
You can also pay attention to seals of quality such as the GS or a TÜV seal, which guarantee a high level of safety for the device.
If in doubt, you should choose a frame made of impregnated wood. This is more stable than plastic.
Make sure all climbing frame screws are covered with screw covers to prevent injury.
You should also make sure that there are enough opportunities for your child to hold on. It is better to choose a scaffold with one handle too many than one too few.
size
The size of a climbing frame is extremely different and should be made dependent on how much space you have available and how many children should be able to play on it at the same time.
From about 2 meters in length you will find suitable products.
For more than one child, it is better to choose a scaffolding from a length of 3 meters and up.
Assembly
Before you buy, make sure that detailed assembly instructions are included. This is the only way to ensure safe gaming.
If necessary, the seller even offers an assembly service. If you want to be sure, check that and take it easy!
theme worlds
Climbing frames can also be assigned to different theme worlds:
Pirate Ship, Viking Ship, Castles, Spaceships etc.
You can include the interests and preferences of your child here in the choice.
accessories and combinations
Many climbing frames can be combined with other components:
Swings, slides, sandboxes etc.
If you plan to expand the framework later, you can check directly whether there are direct expansion options for a product
For additional protection, you should also purchase fall protection mats that are laid out underneath the climbing frame.
If necessary, elements of the framework can also be exchanged in order to be able to offer more variety. If this is important to you, then feel free to check beforehand whether there are variable elements here. Often any swings can be replaced by climbing ropes, climbing walls by ladders or slides by sliding poles.
indoor climbing frames
While most climbing frames are designed for outdoor use, there are also certain constructions for indoor use.
These are also suitable for even younger children from about 1.5 years.
They are made of lightweight plastic and are usually no larger than 1 m.
Here, too, you should not play unsupervised in order to ensure the greatest possible safety.
Climbing frames FAQWhen can a child climb?
Children make their first climbing experiences at the age of 1.5 years. However, proper
climbing frames
should not be considered before the age of 3 years.
When does a climbing frame make sense?
Smaller climbing devices such as climbing triangles can be used from the age of 1.5 to 2 years. Proper outdoor climbing frames should only be purchased at the age of 3 years.
What promotes a climbing frame?
Mainly the motor skills of the child are challenged and encouraged. Plus a certain logical understanding. The child has to find the path for themselves and then cover it to get over the climbing frame.
Which
children's climbing frames
are the most popular for indoor use?
Indoor scaffolding is usually much smaller and is made of softer plastic for reasons of space and safety. They are intended more for the very little ones. A climbing triangle is recommended here, for example.
Which climbing frames for the garden are the best?
This question can hardly be answered in general. It always depends on how many children with what interests and preferences at what age want to play on it. In general, however, it can be said that scaffolding made of solid and impregnated wood is sometimes the safest.
How high should a children's climbing frame be?
While a 90 cm high climbing triangle should be suitable for very small children around the age of 2, all other heights depend more on the individual developmental level of the child. Either way, climbing should not be unsupervised until the age of about 7 to 8 years.