The Best Children's Swings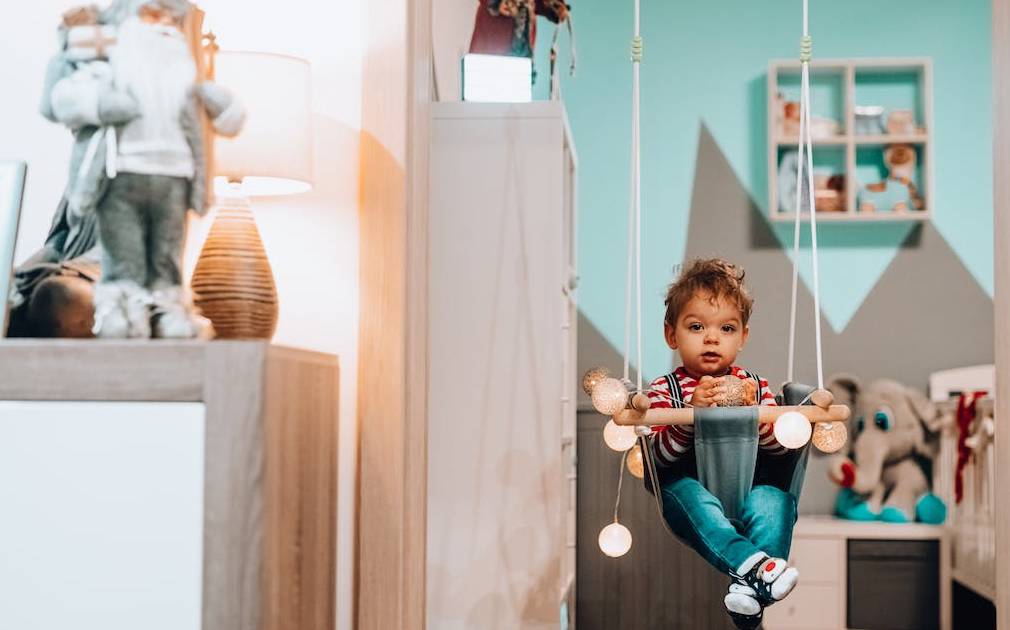 Which swing is suitable for which age? Here is a compact purchase guide for baby and lattice swings as well as garden swings from 3 years.
Swinging and feeling the warm summer wind on your face: These are childhood memories from us parents that we would like to pass on to the children. To ensure that the swinging experience remains enjoyable, a few safety-related things must be taken into account, because: whether it's a baby swing, lattice swing for small children or the classic garden swing for older children - there is a large selection of children's swings for the garden or indoors. And you can only be on the safe side with a suitably selected swing and the right structure.


Checklist for baby and children's swings
For babies who cannot yet find a secure hold themselves, a baby swing (also known as a high swing) including a safety bar and safety belt is the safest choice. A high back piece that supports your head while rocking is also recommended.
So-called lattice swings, in which small children can climb in and out themselves, are also suitable for small children up to around 3 years of age. Please note: These models do not have a high back, so the head can no longer be supported either; is therefore only suitable for children who already have sufficiently developed muscles.
A classic garden swing with a rocking board or a swing seat, which is attached to a wooden or metal frame, is ideal for older children from around 4 years of age.
If several children with a larger age difference want to swing, there are swing frames to which at least two swings (e.g. baby swing and garden swing) can be attached, such as this double swing from Gartenpirat.
For older children who want to swing together, a nest swing is a great alternative.
The following applies to all swing models: The maximum permissible weight according to the manufacturer's specifications must be observed! Because of the centrifugal force, it is not only the own weight that acts on the swing frame, but also a correspondingly higher weight.
If you intend to hang a swing on a tree, for example, it is best to use a swing hanging attachment for the swing.
When attaching ropes to a swing, please also pay attention to the braiding - coarse-meshed ropes (especially if they are exposed to the weather for a long time) can spoil the joy of swinging for sensitive children's hands.
Recommended children's swings
From the baby swing, a lattice swing to the classic garden swing: we have found few examples that are particularly popular with parents and children. You can find out what is important when building a swing right here.
Baby swings with safety belts and bars
Baby swing
Important for swings for babies and very small children: A high backrest for support is strongly recommended. A seat belt or safety bar is mandatory anyway.
Lattice swings for children up to 3 years
For slightly older children, a lattice swing is the best choice: Thanks to the construction, children can climb in themselves and are still safe. 
Garden swings for children from 3 years
The classic children's swing for the garden is the most common variant of a swing, which, with the right quality, will give pleasure for many years - even many adults love the exhilarating feeling of swinging. 
Nest swings for older children
Nest swings (also known as plate swings) are available in all sizes - even several children can be accommodated in some models.