The 5 Best Climbing Nets for Kids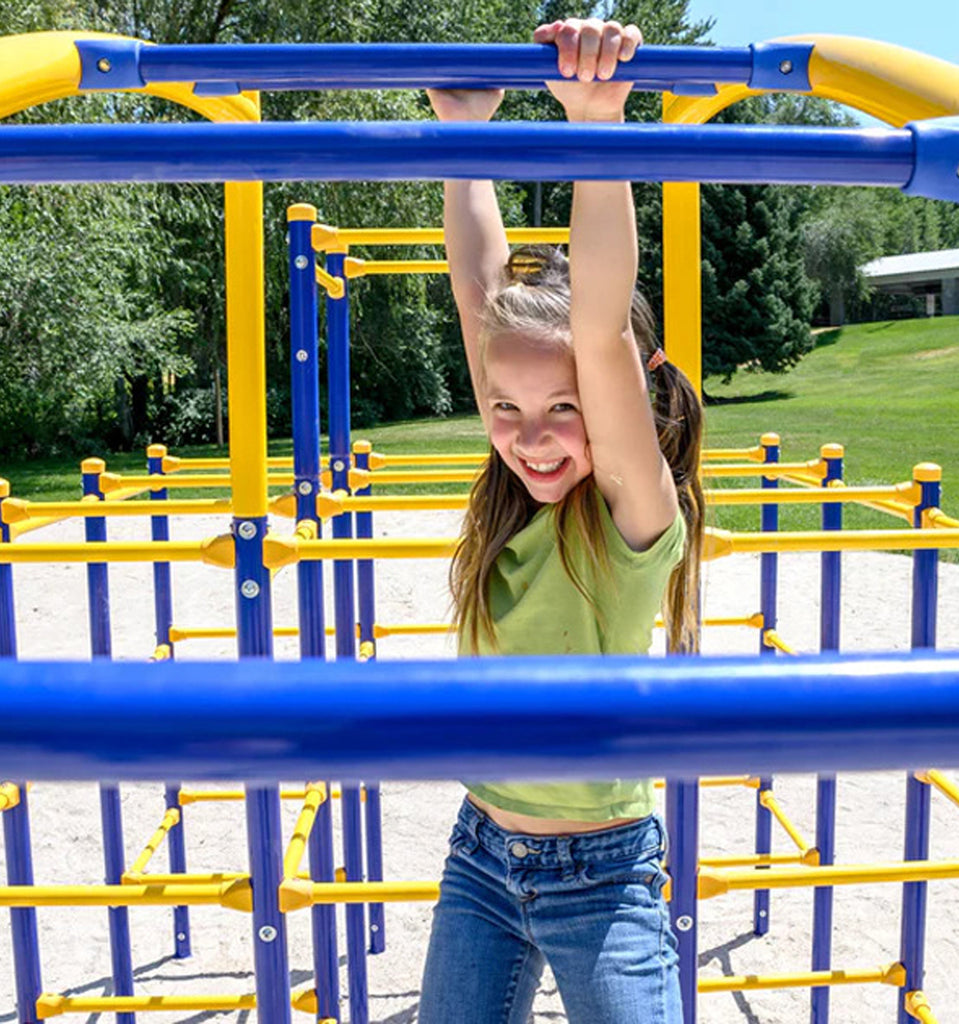 Not only a swing, a trampoline, a slide or a sandbox are needed for your own playground in the garden. Children will also have a lot of fun with a climbing net. With a suitable and, above all, well-fitted climbing net, little climbers can really let off steam and invent wild adventures. Climbing nets are particularly suitable for pirate stories, but not only. Additionally, children can train their strength and dexterity as they are about to climb.

To make climbing fun and safe, correct assembly is undoubtedly of great importance. Only if the net is mounted correctly and securely can parents let their children climb without hesitation.

In our list of suggestions we summarize the most important items of Climbing Nets for Children in a short and compact way.

Tips for Climbing Nets for Children
Material: Ropes are usually made of polypropylene or similar plastic. The thickness should be at least 1cm so that they are sturdy enough.
Assembly: Wherever you use the climbing net, it must be assembled correctly and securely. Most nets already contain the necessary carabiners or fixing screws.
Frame: Some models are supplied with the matching wooden frame. In this way, the mesh can be ideally mounted. Some climbing nets are supplied without a frame, so you can use a self-made wooden frame or attach the net to a tree or other play equipment.

Climbing nets recommended

What products do parents recommend?
① Ladieshow Climbing Net for Children, Climbing Net for Children in Nylon for Physical Training for Children
🤸 Made of high quality nylon material, sturdy and durable, the single strap bearing weighs more than about 250kg.
🤸 Children can happily enjoy the colorful fitness activities playing outdoors.
🤸 Suitable for children's outdoor activities, it can exercise the child's willpower and improve physical fitness.
🤸 Lightweight, easy to install and carry, suitable for sports and daily entertainment.
🤸 The complete kit contains 1 climbing net and 5-piece triangular hooks.
② 4YANG Ninja Warrior Obstacle Course for Kids 50FT Slackline Kit - Ninja Warrior Training Equipment

🤸 【10 obstacles to conquer】 - We have designed various kinds of obstacles and accessories for kids, including Ninja 50 foot bungee rope, obstacles.
🤸 【Authority Certification】 - All CPC Certified Ninja Obstacle Course Courses, Ninja Rope and Compliant Obstacle Accessories.
🤸 【Unique design】 - A 50 foot course. You can also adjust the fixed distance of the route to suit your needs. 
🤸 【Run obstacle course anytime, anywhere】 - No matter you are a beginner or a professional athlete, you can set your own course.
🤸 【Best after-sales service】 - You can contact us if you have any problems. We will provide you with 100% high quality service as soon as possible. 
③ 50FT Ninja Warrior Obstacle Course For Kids, Ninja Slackline With 10 Accessories
[Upper Slackline + Bottom Slackline Design] Offer enough security. Especially helpful if your kids don't have enough strengh to hang on the obstacle courses. You can also use the slackline to do balance trainning.
[10 Different Obstacle Courses for Kids to Conquer] Fit kids 5+. Weight capacity 250LBS. Perfect kit for backyard family fun, get togethers, summer camping, party challenge, junior intro training set, playground equipment, park, beach trips, outdoor and indoor games, etc.
[How To Measure Your Trees] Combined circumference of two trees + distance between trees ≤ 50ft. (If you don't have trees or your trees are too thick, just tell us, we can offer a solution for you to resolve the issue.)
[50FT Longer Line] Mean you can add more obstacle courses for your kids. From their point of view, the more, the merrier.
[Package Include] 1.5 inch x 50 ft Slackline, 2 inch x 50 ft Slackline, Colorful Climbing Net, Ladder, Swing Seat, Ninja Wheel, 2 Gym Rings, 2 Monkey Bars, 2 Rope Knots, 4 Tree Protectors, 15 Triangle Clips, 11 Carabiners, 4 Triangle Carabiners, Storage Bag, 100% Customer Service.
④ Swing Sets For Backyard With Saucer Swing,Belt Swing,Glider,Climbing Rope,Climbing Ladder
STURDY SWING STAND - Crafted with heavy-duty steel tubes and all hardware has powder coated paint finish,this swing set is designed for long lasting use. A-frame construction and the extra stability from the climber make a solid and strong foundation.
SWING SET WITH CLIMBING WALL - Children are born to climb,they climb to explore and gain new perspectives. It is also a great way to improve their mental health and physical development. Children can enjoy both the fun of climbing and swinging in this playset.
SWINGSET OUTDOOR FOR KIDS - Include 1 saucer swing,1 belt swing, 1 seesaw,climbing ladder and climbing net. Multiple activity stations enable 7 kids to play together. 4 ground stakes are included.Ideal playground set for medium to large backyards.
SAFETY ASSURANCE- This swing set meets or exceeds ASTM safety standards to make sure your kids are safe while getting benefit from physical activity.
EASY ASSEMBLY -Set up is quick with our step-by-step instructions. All essential tools are included and hardware/parts clearly labeled to spare you the trouble.
⑤ 50FT Ninja Warrior Obstacle Course For Kids
【With 32" Saucer Tree Swing】Weight capacity 440LBS. Turn your backyard into an adventure playground, swinging to your heart's content. Great Christmas gifts for kids.
【10 Ninja Obstacle Course for Kids】Round Swing, Climbing Cargo Net, Colorful Ladder, Ninja Wheel, 2 Triangle Gymnastic Rings, 2 Round Gymnastic Rings, 2 Monkey Bars. You can add more obstacles on ninja ropes as you need.
【Safety Comes First】Sturdy nylon, stainless steel components and comfortable grip will last for years. Portable ninja course for kids outside. Challenging ninja warrior training equipment for kids to exercise.
【No fixed Obstacles, No Fixed Distance】The distance between obstacles and the order of them can be adjusted to adapt to your kids.
【Parts Lists】A ninjaline, a rachet, a swing seat, a net, a ladder, a wheel, 2 triangle gymnastic rings, 2 round gymnastic rings, 2 monkey bars, 17 triangle clips, 17 carabiners(triangle carabiners*4, oval carabiners*13 ), 4 tubes with foam, 4 nuts, 4 spacers, 4 nut caps and a spanner, 2 tree protectors, a carry bag, 2 suspension ropes and bolts.