Swings for the garden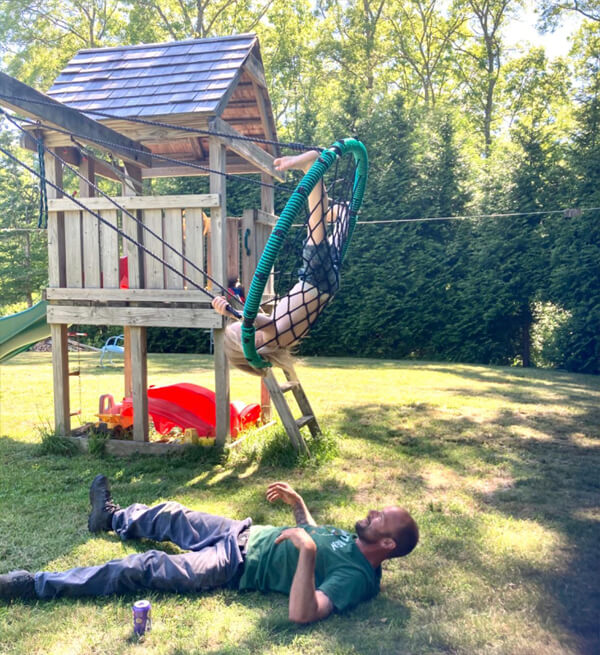 All children love to swing! No matter whether as a single swing, double swing or as a nest swing. A swing in your own garden is the highlight for every child. For a small playground in your own garden, you can combine a swing with a play tower or a playhouse with a slide. This is how you create a varied piece of play equipment for your child. Or you can opt for a free-standing swing with a wooden swing frame. These can be integrated particularly nicely into the garden.

By the way: We have compiled useful tips and tricks for you on our blog for setting up your new swing.
Swing seats for a lot of variety
In addition to the swing frame, you also need a swing seat. At trek-assy.com you will find a large selection of swing seats. We have swing seats in different colors for toddlers, simple board swings and for the special swinging fun nest swings, plate swings and gondola or double seat swings on which two children can swing at the same time. Thanks to the various swing seats, a swing is suitable for both small and large children and brings variety to the play equipment over the years.
Construction and security
If you choose a wooden swing at trek-assy.com, we will deliver a complete kit to your home. Then it is important to find a place in the garden that offers enough freedom to swing. A flat surface is important for this. For a safe stand of the swing you need a floor attachment, you can find this in our shop under accessories. For some anchor types, you have to dig foundation holes and then fill them with concrete. The anchor is then inserted and aligned. The concrete should harden for about 3 days. Now the swing can be assembled and the swinging fun can begin.
Our swings are suitable for children from 3 years of age, for smaller children a
baby swing
is safer. Order the right swing and accessories here at Trekassy ! If you have any questions, please do not hesitate to contact us, we will be happy to advise you!