Hang a swing on the tree without a branch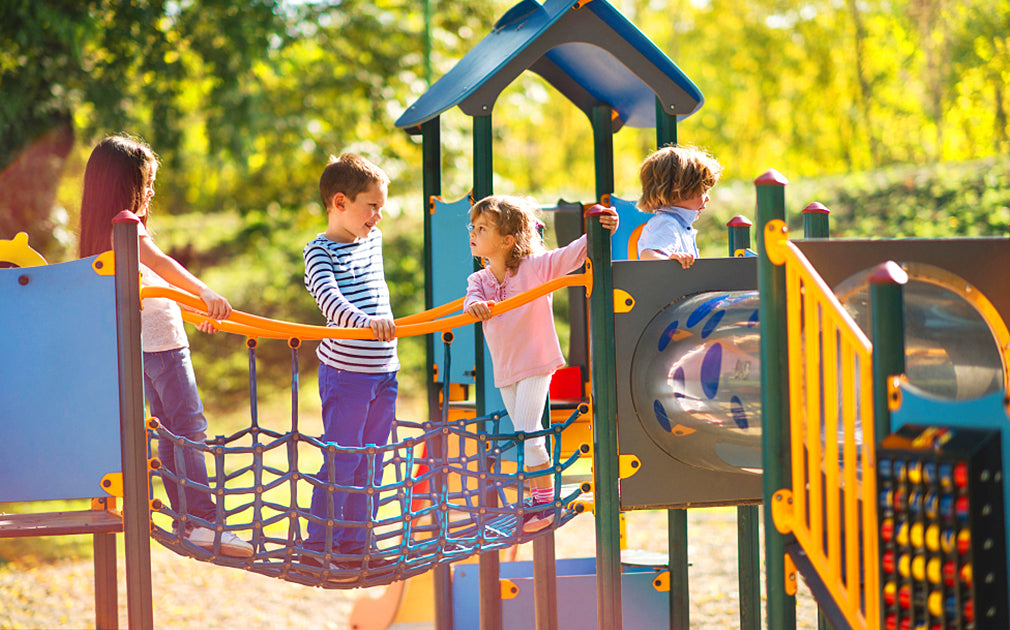 Tree swings What is it about a tree swing that draws you in, as if there is a magnetic force pulling you closer, even just in the face of an abandoned swing? There is something even nostalgic about the scene of a house with a swing hanging from a tree. Maybe it will take you back to a simpler, more carefree time in your life.
There's no question that creating a dedicated space for kids to run and play outside is beneficial to their physical health and happiness (and your mom's sanity! 😜 especially during this pandemic). Children love swings, but sometimes having one in your own garden can be a challenge.
What if the trees in your garden don't have branches or limbs big enough to hang a swing from? Well, with a little creativity, we'll show you how to hang your own swing on the tree without a branch. You'll soon have the coveted appeal of a tree swing gracing your very own backyard this summer season!
CHOOSE A RESISTANT TREE
It may seem obvious, but you can't hang a swing from just any tree. As you work with your own landscape, of course, be sure to find an old tree that is big enough to support the extra weight.
(Keep in mind that if you want to hang a swing the traditional way, you'll need a branch or tree sturdy enough to support the extra weight.)
Although you may not have this option available in your landscape, look for two trees within 10' of each other, both mature and able to support the extra weight.
ATTACH A RIBBON BETWEEN TWO TREES
To make this process easier, since the header is quite heavy, we first installed a batten between the two trees. This will be removed once the head is well fixed.
The purpose of the cleat is to help support the weight of the header during installation.
To do this we used a 2″ x 4″ piece of lumber and secured each side to each tree with a long wood screw. Again this is temporary, but you'll want to make it safe. You can see the wood screw in the slat below.
NOTE: You will want the cleat to be level, make sure you have one handy.
USE ROPE TO HOLD HEAD IN PLACE
Again, for an added method of security while installing the headboard, we used rope wrapped around the tree and headboard to hold it in place.
Wood is heavy, you don't want to try to hold this header in place while trying to permanently secure it to the tree trunk.
The cleat will help support the weight of the header, while the string holds the header in place during installation.
Before attaching the header to the tree, use a level again to make sure it is level. This will allow the tree swing to hang properly.
SECURE TREE SWING HEAD
The tree swing head attaches to each of the tree trunks using washers and 10" lag screws.
A pilot hole was drilled through the 4″ x 6″ at each end for the lag screws. No pilot holes were drilled in the tree trunks.
A large washer was placed between the log and head and on the head of the lag bolt for added strength.
To fix the lag screws, they were first driven into the trunk with a hammer.
This was repeated on both sides of the head for each trunk.
After the lag bolts were tight and the headstock was secured, the rope and cleat were removed.
HOW TO SECURE THE TREE SWING
To secure the swing to the headstock, a pilot hole was drilled before an eye bolt was inserted for each side of the swing.
Next, we use a quick link (a chain link that opens and closes with screws) to attach a high-strength galvanized metal chain to the eye bolt.
When you choose a chain, make sure it is galvanized so that it will withstand the elements, and that it is strong enough to support the weight of the people who climb on the swing.
My children love to play in my parents' yard.
It's even sturdy enough to hold up to adults, so I can even spend some relaxing time up there!
Do you have a place in your garden where you would like to add a swing? Would you hang yours differently? Comment below, we love to hear from you and hear your own creative ideas!