Children's wooden swings【Christmas Gift】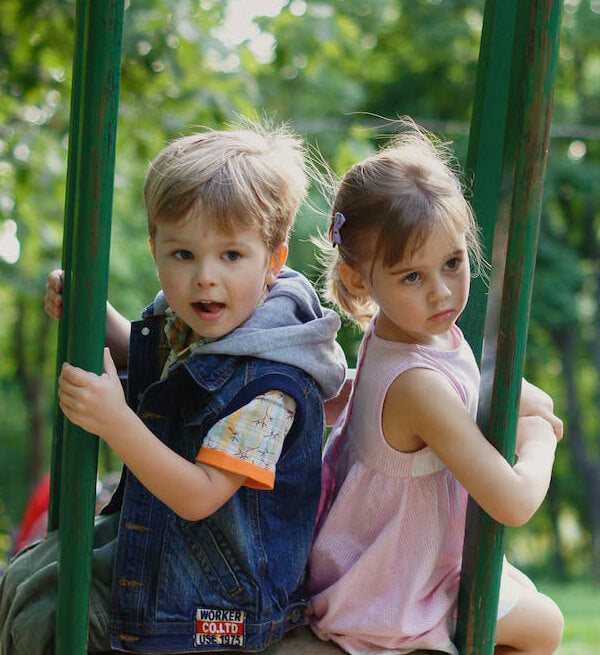 Trekassy children's wooden swings
With a Trekassy wooden swing, you can give your son or daughter a lot of happiness. A swing in the garden offers children a wonderful opportunity to romp around in the fresh air, together with friends or brothers and sisters. When developing and manufacturing our swings and playgrounds, we pay particular attention to sustainability and high quality, so that the safety of your children goes hand in hand with fun. The entire process is professionally supervised and your garden swing is of course subjected to a thorough quality control before shipping. The impregnated pine or spruce wood used for our swings comes from natural and sustainable cultivation and stands for great outdoor resistance. The upright poles obtained with this material give our garden swings a lot of solidity, which is an essential requirement for having fun in safety and tranquility. The massive beams easily support two children, so they can romp around on the swing to their heart's content. With the instructions included in the packaging, it will be child's play to assemble your own swing. A Trekassy children's wooden swing stands for years of fun and, to that end, it is made of durable materials. The wood, which we work ourselves for our swings, is impregnated in an autoclave. This process offers several advantages: first of all, the structure can be assembled immediately, since it is not necessary to paint it; What's more, your new garden swing will stand up to wind and weather at its best.
Swings fit into any garden
Every garden can certainly accommodate a single swing or a swing with a slide. In fact, not only do they fit perfectly into your garden on an aesthetic level, but the various models are also suitable for spaces of different sizes. A double swing set with a slide or climbing frame offers plenty of opportunities for children to ride bikes with their friends or test their motor skills. If you have a lot of space and want to give your children even more options for playing, romping and building, you can of course expand your facility with a sandpit. The possibilities are endless, as are the children's preferences!
With a wooden swing in the garden, children of all ages will be inspired to indulge in the desire to move outdoors. Thus, for example, if they have a structure with a swing and slide at their disposal, they can first climb onto the platform and then slide down to the ground. Alternatively, with a wooden double swing, they can simply engage in exciting competitions. To ensure that not only big children but also the little ones can have fun on the swing in complete safety, you need the right accessories: with a baby seat to be installed on the swing, your structure will be equipped to the best will allow even the little ones to explore the surrounding world. When they are older, they can let off steam with friends and siblings on the double swing with slide. Our online shop offers the right structure for every household and for gardens of all sizes!
Self-assembly of a swing – A project within everyone's reach
Anyone who wants to assemble their own Trekassy swing can do so without too much trouble. Indeed, our wooden swings not only conquer with their careful design and their quality, but they can also be assembled in a short time, thanks to the specific, simple and detailed instructions that accompany the structure. In order to ensure the highest level of safety while your children swing carefree, your wooden garden swing should be anchored to the ground. Furthermore, you can also place anti-shock tiles on the floor to create a particularly soft and cushioning surface. The seats of a wooden double swing can be conveniently adapted to the age of your children and the preferences of your family. Particularly active kids are sure to have a blast with a trapeze. In the Trekassy shop there are also safe models of baby swings, to allow the little ones to swing gently in the air. Those who like to have more options can build a children's swing with a slide or climbing frame directly. A wooden structure integrates perfectly into the garden and will give joy to your children for many years to come.