Games and fun in the garden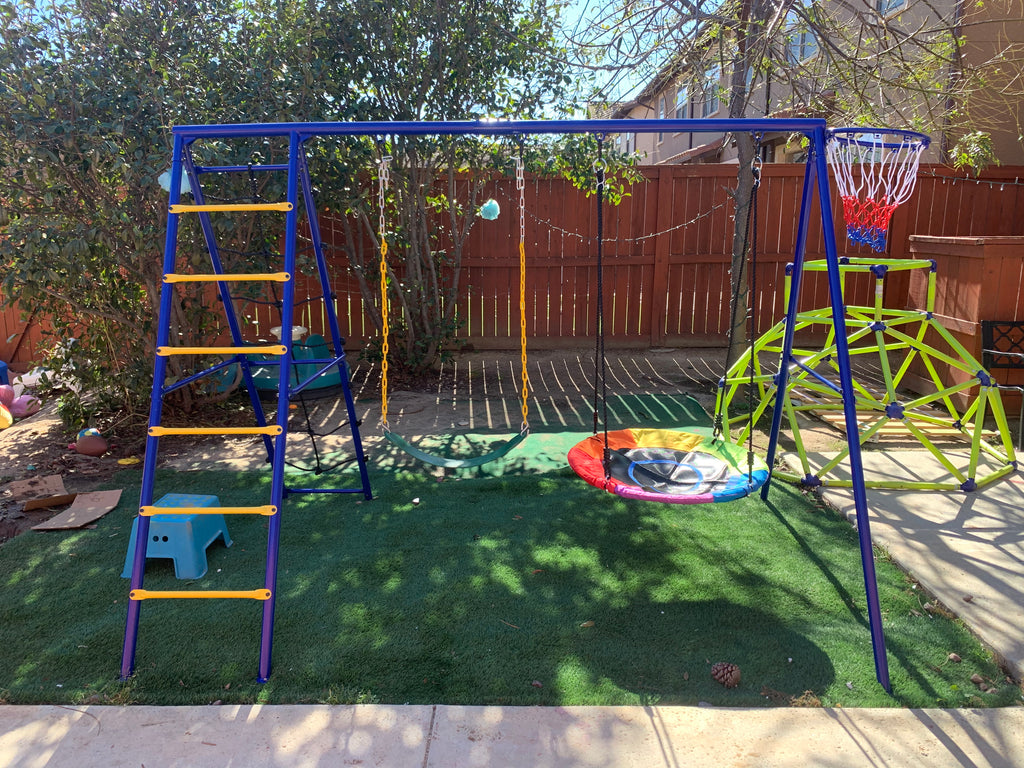 Children need lots of exercise and fresh air. With a playground in your own garden, you can give your children the opportunity to play and let off steam.
Turn your garden into a playground for the little ones. Your children can really let off steam with play equipment from the warehouse!
Fun for the little ones
A sandbox is usually the first piece of play equipment that is purchased in the garden. Even the little ones have hours of fun building sandcastles armed with shovels and buckets. A playhouse with a sandpit offers double the fun. And is ideal for parking the tricycle next to it.
Sliding fun for slightly older children
Swings and slides are the classic playground equipment for children. To ensure that children are safe when playing, only high-quality products should be purchased. Careful and safe installation is essential. Some playground equipment also has to be buried, some concreted. Be sure to follow the manufacturer's recommendations!
Sport in the garden for the grown-ups
For older children and teenagers, a sandbox will no longer be attractive. A table tennis table or a trampoline are ideal for this age group. A good opportunity for sporty adults to enjoy their free time in the garden together with the children. With the right play equipment, the garden can become the focus of your children's leisure activities in the warm season. Create a little play paradise with products from the warehouse.
Ask your specialist advisor
If you are planning to set up play equipment in the garden, the staff in your warehouse will be happy to advise you.